Welcome race fans!
Scooterworks USA and NASRA has teamed up to build Project "Frenchy" the worlds fastest Buddy. Each step of the build will be documented as a "How-to" for racers, and enthusiasts alike.
Eventually we plan on taking Frenchy out to the flats and set the 10" wheel automatic scooter land speed record. Until then we will be racing at the
Scooterworks Drag Race Series
and
NASRA Track days
. Come out and join us and get a close up look at Frenchy for yourself.
Fresh from the Genuine Scooter's Warehouse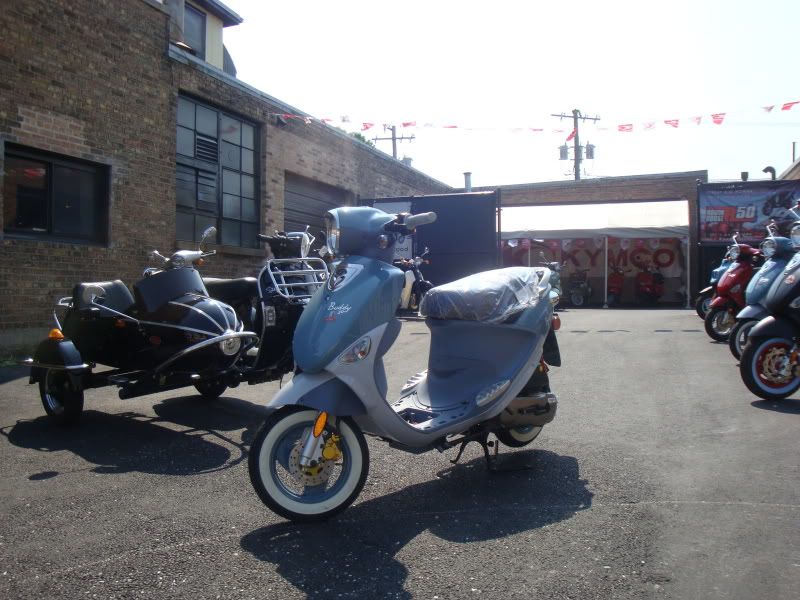 Cleaned up, PDI, and ready to ride.
Gotta admit the Saint Tropez Buddy is one nice looking scooter. Since its a 2 stroke minarelli derivative we should be able to make some power once we get everything switched over to race parts.
More details coming soon,