SWAPPING STOCK REAR TURN SIGNALS FOR LEDS:
I felt that the turn signal lights on my Stella 4T were a bit anemic, so I wanted to change the stock incandescent bulbs to LEDs. I have never done this before, and found that information on this mod was a bit sparse, so I decided to document my experience to share with others.
The first thing I did was to identify what incandescent bulbs came stock in the Stella. The front bulbs are accessible via the glovebox, an the rears are easily accessed by removing the two screws holding the turn signal lens. I found that both stock bulbs are 7507s with amber colored glass. Now I could search for LEDs...
One of the threads I found mentioned this website:
http://autolumination.com/
as a source for LEDs.
I entered 7507 in the search box, and then used the FIND function of my browser to search for available LED bulbs. As maximum visibility was my goal, I decided on the on the 7507 PY21W Tower European Bulbs with 60 High Powered Wide Angle SMT LEDS. At $19.99 each, I decided to get a pair of them and see how they worked out.
About a week later, I received my LEDs. The first thing I did was to remove the stock lens and bulb from one side:
Once the rear lens was off, a gentle push and a counter clockwise twist was all that was needed to remove the stock bulb:
Next, I compared the two bulbs. I wanted to be sure the new LEDs would fit in the same space as the old incandescent bulb: I was pleased to see that they were the same size:
The LED went back in as easy as pie: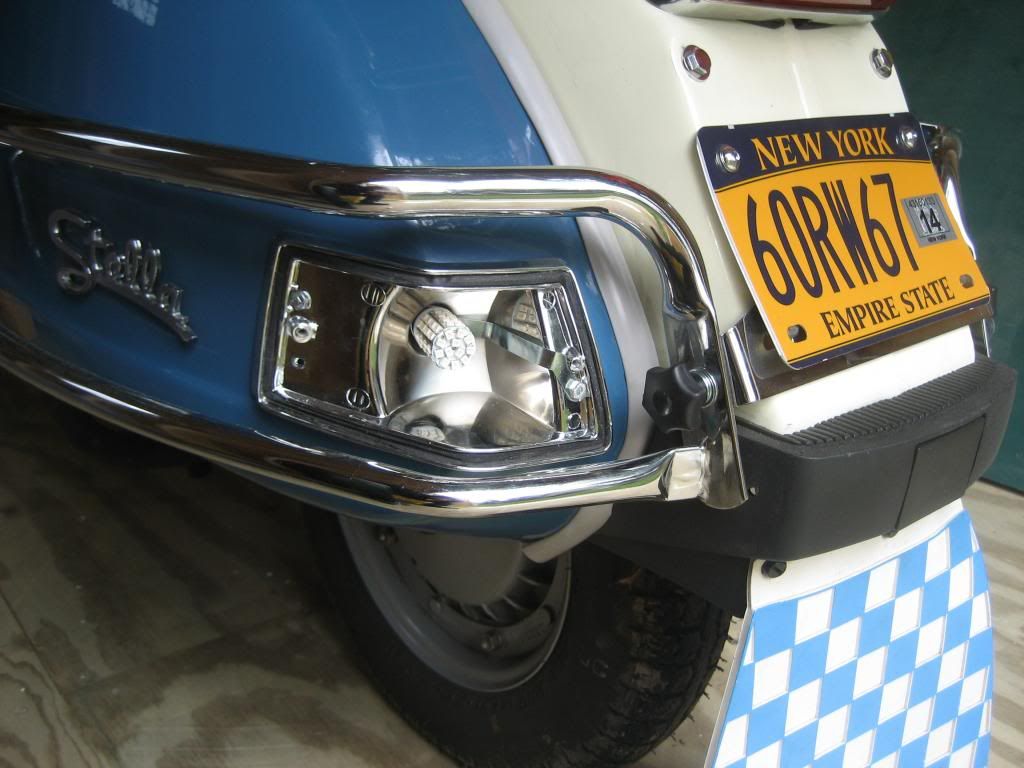 Before buttoning it all up, I tested the signal to be sure it would work: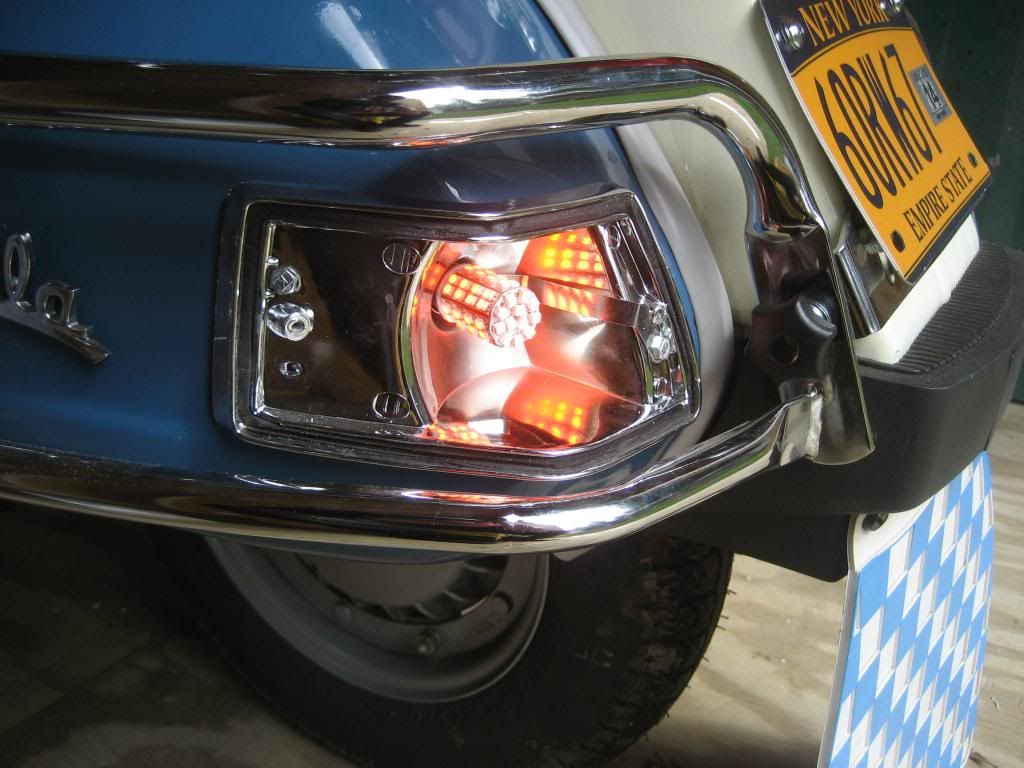 I replaced both rear signals, and the LEDs are a much brighter, work in place of the stock bulbs with no other mods, and they are invisible inside of the lenses when not illuminated. However, the blink rate is much slower.
A bit more research showed that the stock flasher relies on the higher current draw of the incandescent bulbs to blink at the correct rate. To remedy this, a solid state flasher is needed which will work with both LED or incandescent bulbs in any combination. In order to ID the correct blinker needed, I had to pull the stock one from the Stella, and compare it to those on the autoillumination website. Well, I broke down and ordered the solid state flasher unit (# EFL-2) from autolumination.com, as well as two more 7507 PY21W Tower European Bulbs with 60 High Powered Wide Angle SMT LEDS for the front turn signals. Once I receive those, I will take more pictures and post my results.
I hope this helps!